Welcome to Village Baker, the Best Sandwich Shop and Bakery in West Jordan, Utah!
We're Located in the Heart of West Jordan, Making Us Easily Accessible for All.
There's a little secret in West Jordan, Utah. It's a place where the smell of freshly baked bread wafts through the air, where the warm welcome of friendly staff makes you feel right at home, and where the food is so good you'll find yourself coming back for more.
This hidden gem is Village Baker, the best sandwich shop, bakery, and pizza shop in West Jordan, Utah! If you're looking for a place to satisfy your craving for delicious sandwiches, savory pizzas, and sweet treats, visit Village Baker.
We are proud to serve delicious food made with locally sourced ingredients. Whether you're grabbing lunch with friends or eating out with family, we have something to satisfy every appetite.
Mouthwatering Menu
Our sandwich shop menu offers a wide range of breakfast and lunch options for anyone looking for tasty food in West Jordan, Utah. Our satisfying sandwiches are made to order, with your choice of bread and toppings. We believe fresh bread is the key to a great sandwich, so we bake all our bread in-house using only the best ingredients.
Not in the mood for a sandwich? No problem! We have everything from house-made french toast with a scrumptious buttermilk syrup to daily soup specials and salads. We offer delicious pizzas as well. Our pizza shop in Utah has gained quite a following over the years, and for a good reason. Our savory pizzas are handcrafted with fresh ingredients and baked perfectly every time. Trust us. One bite, and you'll be hooked!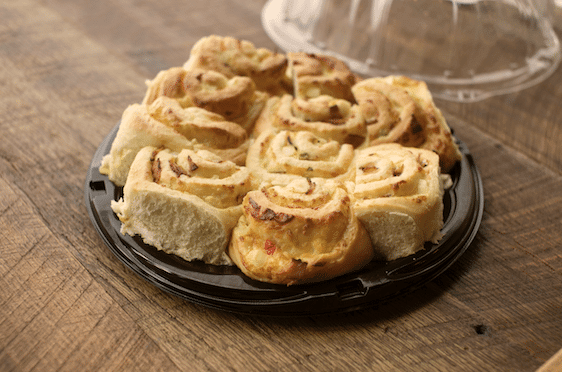 Artisanal Bakery
And of course, we can't forget about our bakery. We're more than just Utah's best sandwich shop and catering company. We're also the best bakery in Utah! We offer a variety of freshly baked bread, cookies, and decadent desserts, all made with the same care and attention to detail as our sandwiches and pizzas.
Professional Catering
If you're planning an event or party, let us take care of the catering for you. Our catering company in West Jordan, Utah, offers a variety of options to fit your event's needs, whether it's a corporate lunch or a wedding reception. Our West Jordan caterers will work with you to create a menu that suits your tastes and budget, so you can focus on enjoying your event with colleagues, friends, and family.
If you're looking for the best lunch restaurant in West Jordan, Utah, or the best caterers in West Jordan, Utah, look no further than Village Baker. Our locally-owned restaurant offers delicious food, friendly service, and a welcoming atmosphere. 
Visit Village Baker in West Jordan today and taste the difference homemade makes!