Utah Bakery & Catering
Neighborhood Sandwich & Pizza Shop
Village Baker is not your ordinary sandwich or pizza shop in Utah. We're a food lovers' haven! Our extensive menu of mouth-watering breakfast, lunch, dinner, and dessert options makes us the perfect spot for foodies of all ages.
As one of the top lunch and dinner restaurants in Utah, we pride ourselves on using only the freshest ingredients to create tasty, satisfying meals. And if you're planning a special event, our catering has you covered.
Breakfast: 
Start your day off right with our delicious breakfast options. We have something for everyone, from yogurt with our house-made granola to egg sandwiches and decadent breakfast pizza. Pair your breakfast with an orange juice or our freshly brewed coffee to start your day energized.
Pizza: 
We're the best place in Utah to satisfy your cravings for authentic and delicious pizza. Try one of our specialty pizzas or build your own pizza with our extensive list of toppings.
Sandwiches: 
Our Utah sandwich shop is famous for its selection of handcrafted, wholesome, personalized sandwiches. Whether you're looking for a classic favorite or something more out of the ordinary– we've got it! Customize your lunch by pairing one of our ½ sandwich, soup, or salad combos.
Desserts: 
Indulge your sweet tooth with our mouthwatering desserts. From freshly baked cookies and brownies to our famous cinnamon rolls, we have the ideal treat to satisfy your cravings.
Soup of the Day: 
Warm up with the delicious soup of the day! Our soups have only the best ingredients. Stop by or visit us online to discover which hearty soup of the day we're serving. 
Salads: 
Our salads are the perfect way to get your daily dose of greens. Choose from a variety of fresh and healthy options, including our unique Mandarin Chicken salad and popular Southwest salad.
Catering: 
Planning a special event? Let Village Baker cater for your next party, corporate meeting, or wedding reception. We offer a variety of catering options, including sandwich platters, salads, soups, and desserts, all made with the same high-quality ingredients as our restaurant.
At Village Baker, we make it our mission to deliver the highest quality food and superior service. With multiple locations across Utah, you can enjoy lunch at Village Baker no matter where you are!
Order now and experience why we're Utah's go-to sandwich and pizza shop–visit Village Baker today!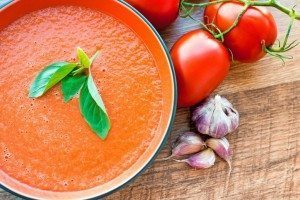 Monday
Chicken Tortilla*
Broccoli Cheese
Tuesday
Chicken and Wild Rice*
Broccoli Cheese
Wednesday
Twice-Stuffed Baked Potato*
Broccoli Cheese
Thursday
Broccoli Cheese
Creamy Tomato
Friday
Clam Chowder*
Broccoli Cheese
Saturday
Chicken Noodle
Broccoli Cheese
Since 1994, Village Baker has set out to create a restaurant where families and the workforce could get a fast meal with real food that leaves you feeling good.  Our mission statement is to be a positive presence in the lives of our customers, employees and our community.  We take pride in our real, tasty food made with unbleached and bromate-free flour, extra virgin olive oil and a top-rated cheese that we grate ourselves.  Our bread is made from wheat milled on-site daily with no preservatives or added fats.  We take the time to make all of our treats from scratch in our stores daily.  Stop by, call in or order online today!
"This is located by my work. We had an auditor come to our facility. He was from England. We got him the whole wheat turkey sandwich. After the audit, he remarked that the problem with American sandwiches is the bread. He said "that in all of his travels to the US, that Village Baker was the best bread and sandwich he has ever had in the states."Village Baker is a must if you are feeling like a great sandwich. Their salad is great too, especially with the tomatillo dressing."

"This place is amazing! Their sandwiches are to die for. MMMMMMMMM. They also have really good desserts like cookies, brownies, cinnamon rolls etc. Highly recommend."

"Impressed. We had take out for work lunch and ordered the turkey and ham whole, whole club and mandarin chicken salads with cilantro ranch and raspberry vinagrette dressing. Was very surprised at the size of our lunch and how delicious it was. Im not a salad guy and it was sooo good I gave one of my 1/2 sandwiches away to share. Will go back again and again :)"

"Best place ever! I have dreams about it- haha! Great sandwiches, soup, pizzas, salads, bread, and desserts! My fav is 1/2 chef salad with either soup or 1/2 roastbeef sand. My husband loves their Alfredo pizza and the BBQ chicken pizza."

"Your thighs will hate you, but your stomach doesn't care.The five star reviews are all spot on because the cinnamon rolls at Village Baker are DA BOMB. Forget Cinnabon, or any other commercial shop, these guys make the very best cinnamon roll in the valley, with the possible exception of your grandma (and then only if she's a skilled baker). They're huge, soft and pillowy, and covered in icing.Delicious. I'll go back for sure"

"I have been a regular at Village Baker for years now. Hands down best sandwich you'll find in our fair state of Utah. The honey white is amazing and if you're a fan of a quality chicken salad sandwich it will knock your socks off. Take a bite... BOOM ..... No socks."

"If you haven't been to Village Baker, you are missing out on one of Salt Lake counties hidden gems! Now with a second location in Sandy, the other in West Jordan. Amazing sweets, breads, sandwiches, and salads. The owners are amazing people and proudly serve the best comfort food!"

"I have loved everything I have tried here. Excellent Southwest salad, mexican tostada pizza, chicken salad sandwich, cinamon rolls, yumm! We love their online ordering- my husband picks it up on his way home. We're happy too that they extended their dining area as well!"